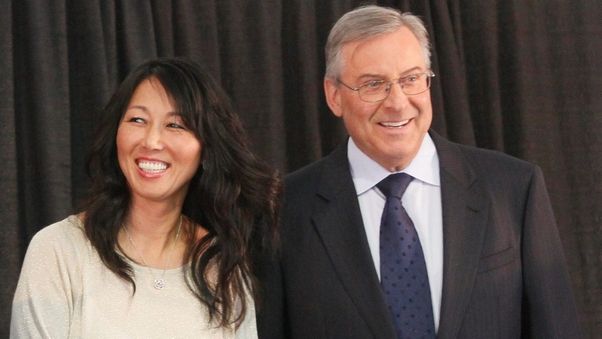 Ron Brooks is a new name on the injury report for the Bills as they finished their practice week for Sunday's game against the Jets. He tweaked his groin in practice and is listed as probable. Doug Marrone doesn't expect it to be a concern for the game. As expected Fred Jackson and Ty Powell have been ruled out of the game this week. Marquise Goodwin did not practice again today with his hamstring injury but he has yet to be officially ruled out. He is listed as doubtful. The likely gametime decisions are Aaron Williams and Marcus Easley who are questionable. The key for Williams will be rest for his injured neck. Easley is trying to work his way back from a sprained MCL he suffered all the way back in the San Diego game. Brandon Spikes, Sammy Watkins, and Mario Williams are also probable for the game. There was a change to the offensive line as was expected after another poor performance by the unit against Minnesota. Kraig Urbik continues to take the first team reps at left guard instead of Cyril Richardson. Urbik was the starter last year for all 16 games at right guard but has fallen out of favor with the coaching staff. Doug Marrone said he now has to step up but wouldn't committ to Urbik getting the start saying he's just one of many options they are expoloring at the moment. There were no other lineup changes on the line during today's practice. Sammy Watkins won the Pepsi NFL Rookie of the Week award thanks to his 122 yaerds and two touchdowns performance against Minnesota. Check out our Jets game preview on our gameday homepage! Our injury page, depth chart, and front office pages are also updated. More...

---
Latest Reports From Inside Bills Daily

Injury Page: Final Practice Report

Jets Game Preview New Article!


Depth Chart: October 22

Front Office Page: October 22

Follow us on twitter! Your quickest way to get breaking Bills news!

Saturday October 25
Watkins wins rookie of the week honors for his 2 TD effort against Minnesota

Friday October 24
Brooks added to the injury report as probable after tweaking his groin

Thursday October 23
No changes to today's practice report for the Bills
Bills looking for first win ever at Met Life Stadium against the Jets

Wednesday October 22
Easley, Aaron Williams return to practice as Jackson, Powell, Goodwin sit
Urbik takes 1st team reps at left guard; Marrone says all options open

Tuesday October 21
Spiller goes on IR designated to return; Bills add RB Tanner
The win was not something worth celebrating

Monday October 20
Spiller undergoes surgery for broken collar bone; Jackson out about a month

Sunday October 19
Bills come from behind to beat the Vikings with :01 to play
Bills lose both top running backs as Spiller, Jackson both suffer injuries
Fall weather hits Ralph Wilson Stadium for today's game
Jets Game Preview
(10/23) Bills looking for first win ever at Met Life Stadium.
Bills Win Costly, Ugly Battle
(10/21) The Win with No Joy.
Bills Pull Out 17-16 Win Over Vikings
(10/19) Orton hits Watkins for game winning score with one second left.
Vikings Game Preview
(10/16) Bills, Vikings licking their wounds as they get ready to do battle.
A New Chapter For The Bills
(10/14) Or Is It?
Defense Disappoints In Second Half Collapse
(10/12) Patriots score on every meaningful possession after halftime.
Patriots Ruin Pegula's Debut 37-22
(10/12) Tom Brady Shows He's Still The Beast Of The East.