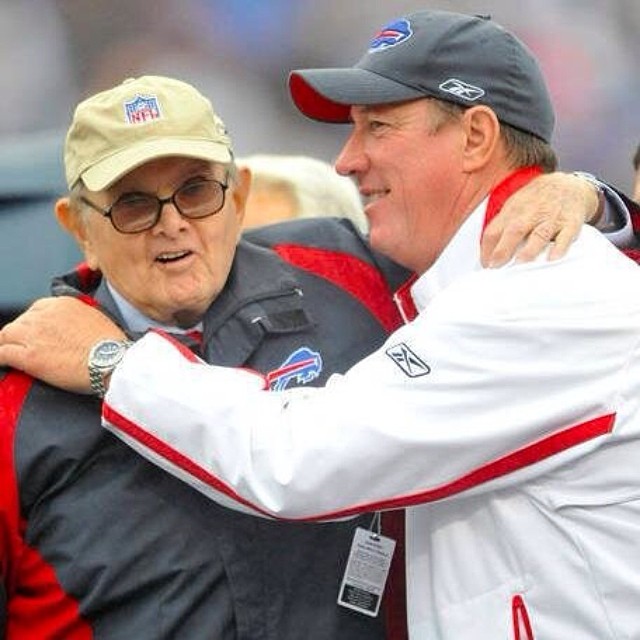 Doug Marrone released a statement late Tuesday night saying he had a cancerous mole removed recently. He has to have his moles checked every three months but said it is behind him and will have no effect on his coaching duties. Player participation on opening day of the offseason conditioning program was in the high 90s and they expect the remaining players to report to the voluntary workouts soon. Brandon Spikes was in attendance after staying away from the same workouts in New England. EJ Manuel pronounced himself healthy. In other news, the team re-signed their three exclusive rights free agents as Antoine McClain, Frank Summers, and Chris Hogan came to terms. The NFL releases their schedule tonight at 8pm. Shortly after it is released we will have it on our schedule page and the right side of this homepage. Check out our pre draft visits page for a list of all 23 prospects who have come to One Bills Drive. More...

---
Latest Reports From Inside Bills Daily

Pre Draft Visits Updated!


2014 Draft Page Newly launched!


2014 Front Office Page: April 22

Offseason Depth Chart: April 10

Follow us on twitter! Your quickest way to get breaking Bills news!

Wednesday April 23
Marrone has cancerous mole removed
Regular season schedule to be released tonight
High participation in offseason program
Bills sign three exclusive rights players

Tuesday April 22
Evans is big name pre draft visitor

Monday April 21
Offseason program set to begin tomorrow

Saturday April 19
Kelly back home; interested in buying the Bills

Tuesday April 15
Trump says he's serious about buying the Bills

Friday April 11
Jacobs says he's not interested in Bills
Ownership speculation hits a fever pitch

Thursday April 10
Preseason dates and times announced
Report says Falls a possiblity for Bills
Bills release DE Kourtnei Brown
My Buffalo Bills
(3/29) Emotions run deep for fans of this team.
The Pain of Losing
(3/26) Bills Nation Dealing with More Loss.
2013 Player of the Week Winners
(1/10) Spiller won the award three times.
2013 Final Goat Tally
(1/9) Gilmore leads the way with four goats.
2013 Final Gameball Tally
(1/8) Jackson leads the way with 6 gameballs.
2013 Was A Year Of Culture Change
(1/7) Defense grades out strong in transition season.