Spiller Has Surgery; Jackson Could Miss A Month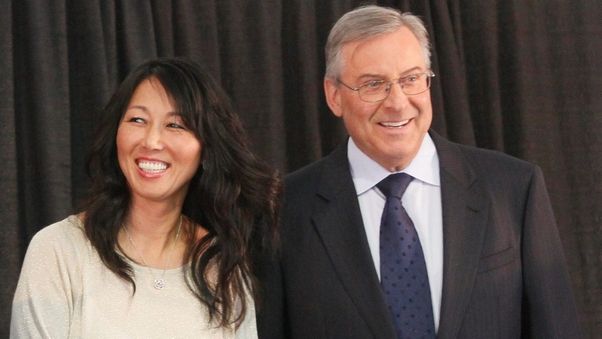 Fred Jackson confirmed on WGR this morning that C.J. Spiller went in for surgery on his collar bone. Jackson said his own injury could have been worse. He won't need surgery on his injured groin and it is a 3-4 week injury, with the bye in two weeks he may only miss a game or two. Spiller is likely gone for the season although the injured reserve designated to return list could be an outside possibility. No update on the condition of Aaron Williams who left the game in the fourth quarter after aggravating his neck injury. He was already basically playing with one hand as his wrist was heavily bandaged. Check out our injury page for more. The Bills will begin preparing an important division matchup with the Jets after enjohying their last second win over Minnesota. Kyle Orton hit Sammy Watkins for a two yard touchdown pass with :01 left to lift the Bills to an ugly win. Orton hit Chris Hogan for a 28 yard catch to the two as the clock was running out. Earlier in the drive Orton found Scott Chandler on 4th and 20 to keep the drive alive. Orton also hit Watkins for a 26 yard touchdown to give the Bills a short lived 7-3 lead in the first half. Blair Walsh hit field goals from 40, 55, and 33 yards that gave the Vikings the edge most of the way until the Bills final drive. Our Bills Blitz is up on our gameday homepage. More...

---
Latest Reports From Inside Bills Daily

Injury Page: October 20

Bills Blitz New Article!


Follow us on twitter! Your quickest way to get breaking Bills news!

Monday October 20
Spiller undergoes surgery for broken collar bone; Jackson out about a month

Sunday October 19
Bills come from behind to beat the Vikings with :01 to play
Bills lose both top running backs as Spiller, Jackson both suffer injuries
Fall weather hits Ralph Wilson Stadium for today's game



Friday October 17
Goodwin among three players ruled out for Sunday's game against Minnesota
Bills add wide receiver to the practice squad



Thursday October 16
Goodwin injures hamstring in practice; Sanborn full go today
Mike Williams back with the first team; Kouandjio gets work at guard
Bills, Vikings licking their wounds as they get ready to do battle



Wednesday October 15
Dareus misses practice for personal reasons; Aaron Williams, Sanborn limited
Mike Williams tells his agent he doesn't want to be traded from the Bills



Tuesday October 14
A roller coaster of emotions at the Ralph during Sunday's loss to Patriots
Bills Pull Out 17-16 Win Over Vikings
(10/19) Orton hits Watkins for game winning score with one second left.
Vikings Game Preview
(10/16) Bills, Vikings licking their wounds as they get ready to do battle.
A New Chapter For The Bills
(10/14) Or Is It?
Defense Disappoints In Second Half Collapse
(10/12) Patriots score on every meaningful possession after halftime.
Patriots Ruin Pegula's Debut 37-22
(10/12) Tom Brady Shows He's Still The Beast Of The East.
Patriots Game Preview
(10/9) The battle for first place in the AFC East is a much anticipated matchup.
Suffocating Effort By Defense Lifts Bills To Win
(10/5) Great performance kept them alive until offense got going.
Bills Pull Off Shocking Come From Behind 17-14 Win
(10/5) Dan Carpenter hits game winning 58 yard field goal with :04 left.
2014 Schedule
Click on the final score for Bills Daily review/analysis of the game.
| | | |
| --- | --- | --- |
| Sept. 7 | @ Chicago | W 23-20 OT |
| Sept. 14 | Miami | W 29-10 |
| Sept. 21 | San Diego | L 22-10 |
| Sept. 28 | @ Houston | L 23-17 |
| Oct. 5 | @ Detroit | W 17-14 |
| Oct. 12 | New England | L 37-22 |
| Oct. 19 | Minnesota | W 17-16 |
| Oct. 26 | @ NY Jets | 1:00 |
| Nov. 2 | Bye | |
| Nov. 9 | Kansas City | 1:00 |
| Nov. 13 | @ Miami | 8:25 |
| Nov. 23 | NY Jets | 1:00 |
| Nov. 30 | Cleveland | 1:00 |
| Dec. 7 | @ Denver | 4:05 |
| Dec. 14 | Green Bay | 1:00 |
| Dec. 21 | @ Oakland | 4:25 |
| Dec. 28 | @ New England | 1:00 |