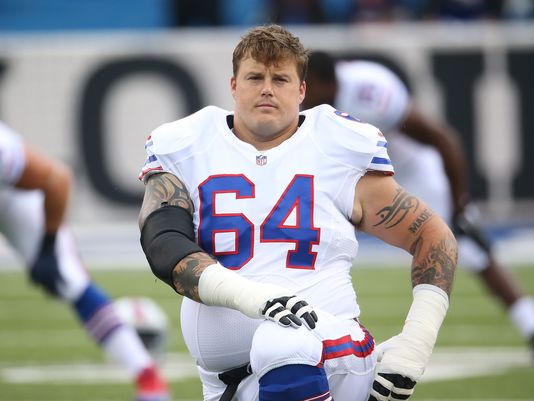 Several reports are out that LeSean McCoy was involved in an altercation with off duty police officers over the weekend in Philadelphia. The reports say two officers were hospitalized after the incident and both suffered broken ribs. McCoy was reportedly with NFL RB Curtis Brinkley and the altercation was reportedly because of a dispute over the purchase of a bottle of champagne. At this time, McCoy has not been arrested. The Bills had the worst return team in the league last year trying several players without any good results. They took a step to remedy that issue by signing former 2nd round draft pick Javier Arenas to a futures contract. Players with NFL experience can only sign reserve/future deals before the league calendar year starts on March 9th. Arenas was drafted by the Chiefs in 2010 and spent three years in Kansas City as a cornerback and returner. He played in Arizona in 2013 and Atlanta in 2014. He was with the Jets last summer but was released before the season started and has not been on an NFL roster since. He has 12 career starts in 60 total games. He has 143 tackles, five sacks, and two interceptions along with 24 passes defensed. As a returner he has 106 punt returns for 1,035 yards an average of 9.76 yards per return. He also has 73 kickoff returns for 1,541 yards, a 21.1 yard average per return. More...

---
Latest Reports From Inside Bills Daily

2016 Front Office Page: February 4

Depth Chart: February 4

2015 Was A Disappointing Year Our Final Grades!


Follow us on twitter! Your quickest way to get breaking Bills news!

Monday February 8
Bills look to help return game by signing Arenas to futures contract

Thursday February 4
Bills look to help return game by signing Arenas to futures contract

Monday February 1
Taylor throws three interceptions as his team loses the Pro Bowl

Thursday January 28
Taylor, Wood, Incognito all on Team Rice for the Pro Bowl

Wednesday January 27
Whaley speaks on a variety of topics at the Senior Bowl

Tuesday January 26
Incognito to join Wood and Taylor in Hawaii for the Pro Bowl

Monday January 25
Wood, Taylor headed to Hawaii for the Pro Bowl
2015 Players of the Week
(1/15) McCoy and Watkins won the award three times.
2015 Final Goat Tally
(1/14) Coach Ryan leads the way with four goats.
2015 Final Gameball Tally
(1/14) Taylor leads the way with six gameballs.
2015 Was A Disappointing Year
(1/13) Early optimism gave way to same old results.
Defensive Scheme Worked Against Fitz, Gailey
(1/3) Defensive effort sound for their head coach.
Bills Dash Jets Dreams 22-17
(1/3) The Old Fitz throws three picks in 4th quarter to give the Rex Ryan a big win.
Jets Game Preview
(12/31) Lots of intrigue surrounding meaningless finale for Bills.
Solid Team Effort In Win Over Dallas
(12/27) Solid running attack as defense keeps Cowboys out of the end zone.
Bills Beat Cowboys 16-6
(12/27) Bills clinch ugly game with Gillislee 50 yard TD run.