Critical Draft For Bills To Rise Again
Second pick may be more intriguing than the first.
by Steve Saslow
April 28, 2011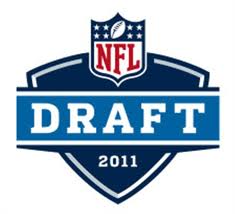 The 2011 draft is perhaps more critical than any draft in the past 10 years for the Bills. They have the number three draft pick and the 2nd pick on day two of the draft so they could get two high impact players for years to come. They also have four picks in the top 100 to add more talent to hopefully finally bring this team out of the doldrums of the last decade. The problem is they have not drafted well in the past decade and that trend needs to reverse this year or else this team will not improve.

Cam Newton is expected to go first overall to Carolina which would almost certainly mean the Bills will not take a quarterback and go defense early in the draft. The decision who to pick may be made for them by what Denver does at number two. The Bills probably want either OLB Von Miller or DT Marcell Dareus. The Broncos will likely take one and the Bills will likely take the other. Buddy Nix said stopping the run is more important than rushing the passer so that may mean they like Dareus a little more than Miller. DT Nick Fairley and DE Robert Quinn are also options in that spot.

The only quarterback that would be worthy of the number three pick, with Newton likely gone, is Blaine Gabbert. It doesn't seem like the Bills like him enough to take him there. While all eyes are on the third pick in the draft the more interesting pick may be the second round pick because that is likely where the quarterback will be taken. There are several second tier quarterbacks that the Bills likely have their eye on. They will also have all day on Friday to ponder what to do since they pick right after New England who isn't likely to take a quarterback although they could trade that pick to a team that needs one. The other problem is there could be a run at the position late in round one. If that does happen, look for the Bills to try and trade up to get their future signal caller.

Which of the second tier quarterbacks do they want? I think they have their eye on Christian Ponder of Florida State. Chan Gailey recruited him out of high school. He coached him at the Senior Bowl than made him one of only three quarterbacks to have up to Orchard Park for a visit. The consensus was that he would be there at #34 but lately his stock has risen and he very well may go late in the first round meaning the Bills may have to trade up to get their man. Ponder played in a pro style offense and may be more game ready. That isn't absolutely necessary though with Ryan Fitzpatrick ready to mind the store again this year. Other possible options at the position are Washington's Jake Locker, TCU's Andy Dalton, Nevada's Colin Kaepernick, or Arkansas' Ryan Mallet. Each brings different qualities to the position but most of them did not line up under center and will be projects except for Kaepernick who also played in a pro style offense as well.

I would be absolutely shocked if the Bills don't pick a quarterback by their second pick. They need a franchise quarterback and waiting until after #34 to get a QB means you won't get a franchise player at the position. In fact, it is long odds at any spot in the draft so waiting to the second pick is a huge gamble in itself. The bottom line is the club has three needs, QB, offensive tackle, and the entire front seven of the defense. They will take a QB and a tackle and probably a tight end on offense. The other six picks should be all defensive players with one or two of those coming in the secondary. They need an inside linebacker more than an outside backer if they feel Shawne Merriman will return to his all pro form.

They need to learn how to stop the run first, rush the passer second, and throw the ball third. They should be able to make a big leap in that direction by picking the right players in this draft, especially early on. Bills brass says they need to find an impact player who can start right away in the first round, they should be able to accomplish that with one of the top defensive players in the draft. The question is, does an outside linebacker or defensive tackle represent a long term franchise type impact player? A quarterback does, but if the right one isn't there for the right spot of the draft, than they have to wait. They can't wait too long because this is the year they have to get one, they can't wait another year because they may not pick this high again.

---
1st Round Mock Draft
Bills Seven Round Mock Draft
Bills Daily Draft Main Page
Comments on this article
Articles Index