The Draft is Almost Here
Believe the Suspense, not the Rumors.
by Tony Bogyo
May 6, 2014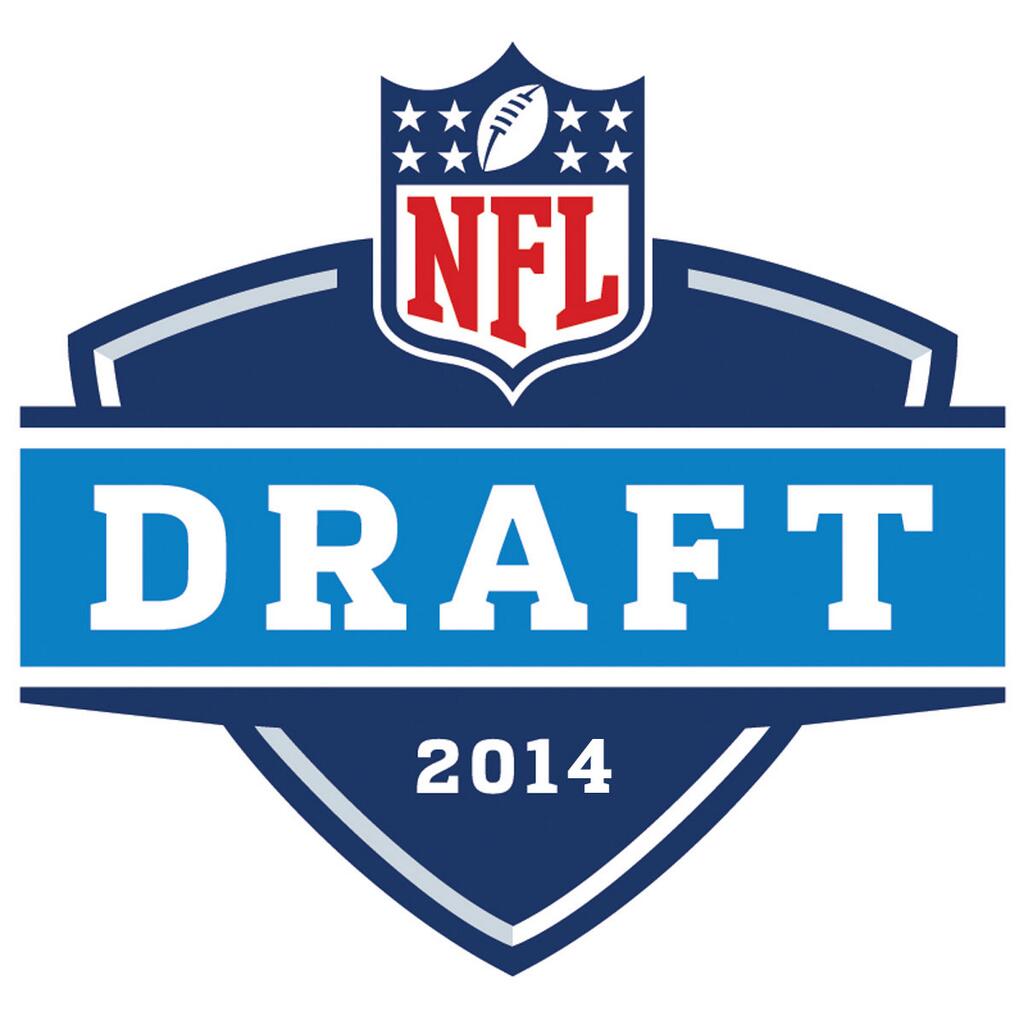 "The suspense is terrible…I hope it will last" – Gene Wilder, Willie Wonka and the Chocolate Factory

The end of winter and the start of spring is always the longest part of the year. The snow and cold seem to linger forever and even once they disappear the world looks dead – brown and gray, devoid of life. It also happens to be one of the longest part of the calendar if you're a Bills fan.

For the past 13 years the Bills have completed their season in December and baring any major moves in free agency, there's not much to ponder except the NFL draft in April. Unfortunately the league saw fit to keep fans waiting and pushed the draft out until May this year – don't they know the suspense is killing Bills fans?

When you haven't been a very good team the NFL draft is an exciting time. You get a high draft pick and you're allowed to dream about what could be, not what has been. You start thinking that the Bills could make some excellent selections and turn it all around quicker than anyone could imagine – every year a team comes out of nowhere and does well, why not the Bills?

Indeed, this is the time of year you read every rumor, tweet or tidbit of Bills and NFL information. You read a million mock drafts – from so-call draft experts like Mike Mayock and Mel Kiper on down the 13-year-old kid posting his dream mock draft on the message board. Heck, you probably have planned out Buffalo's first few picks yourself in your head even if you haven't shared them with anyone.

The draft is always a bit tough for me. I'm an NFL guy through and through, but college ball is not something I watch much (perhaps it's because I did not grow up near nor attended a big name Division I school, perhaps I just need to keep my Saturdays). I hear and see profiles of college players for the first time around this time of year when everyone seems to be mentioning who the Bills are likely to draft.

So, a draft guru I am not. I can't tell you who the Bills will draft on Thursday or beyond, but I'm not sure my uneducated guess could be that far off from some of the folks who know college football and the draft inside and out. There are a lot of rumors out there this year that involve the Bills and I'm not buying most of them.

If you believe the national media, and to some extent the local folks who follow the Bills, Buffalo is hot to move up in the draft. I don't buy it – not at all. Buffalo has a top 10 pick in the draft and the cost to move up to something in the top 5 would be considerable. The Bills don't have the luxury of giving up additional draft picks this year or in future years to go after a player this year. If you're a contender in the playoffs and need a missing piece to get over the hump you might trade away additional picks to get your man, especially if the picks you're likely to be giving up will be late in a round (read – you're going deep into the playoffs).

You might not have noticed it, but Buffalo is not a team that is a player away from going deep into the playoffs (unless that player is Tom Brady and he is struck in the head by a meteorite – nahh, last time he was out for the season we still missed the playoffs). Buffalo needs an influx of talent greater than a few players to take the next step. I'm not saying Buffalo isn't going in the right direction, but they have a way to go.

I like EJ Manuel, but I think few are completely sold on him. Despite what the Bills front office says about him, you have to think they have strategy in 2015 to handle Manuel being injured or playing poorly in 2014. As much as the Bills say they have complete trust in Manuel to be the starter, there is a very real possibility that next year the team could be in the market for a quarterback – again. With this in mind you absolutely cannot trade away 2015 draft picks.

To move up from the ninth spot the Bills would have to absolutely be convinced that the player they pick would be a sure-fire, no doubt star that would have an immediate impact on the team. It would be an incredibly bold move – the risk is tremendous. There are no sure things in the NFL draft – thinking there are and acting on it is a good way to get seriously burned – I just don't see the Bills are convinced about a single guy to take that sort of risk. Various rumors have the Bills targeting different players – you would think if there was genuine interest in moving up there would be more of a consensus on who that player would be.

If you need to build talent at a variety of positions, and you might really need your picks to get a quarterback next year, it makes absolutely no sense to trade away additional picks this year to move up, especially when you're already drafting in the top 10. Sadly, it looks as once again the Bills may be in just out of reach of the players they really want. A lot of mock drafts and experts theorize that the top tackles, receivers and pass rushers/linebackers will be gone by the time the Bills bring their card up to the podium on Thursday night.

The draft could go a lot of different ways this week. I'm almost certain that the Bills are not in the market for a first round quarterback this year (sad, because they could likely have their pick of signal callers at their turn). If enough teams take quarterbacks ahead of the Bills it would allow players that could be high on the Bills draft board to slip to Buffalo, but I doubt it.

A name that is frequently linked to the Bills is TE Eric Ebron of North Carolina. Ebron is widely regarded as the top TE in the 2014 draft – another in the new breed of TEs who are really wide receivers in big bodies. It's been ages since the Bills had a difference maker at TE and the league seems to be moving in the direction of having a top end to be successful. The Bills have spoken about wanting to give EJ Manuel the tools he needs to be successful – Ebron could be a key tool.

I'm skeptical that the Bills will go with a tight end in the first round. It would be great to have someone to generate mismatches for the Bills, but in the end I don't think having a top TE is a necessity for winning. TE for the Bills hasn't been a strength, but it also hasn't been a tremendous weakness. Scott Chandler probably isn't going to the Pro Bowl, but he's more than capable of being a starting end in the league. Tony Moeaki is a huge question mark – if he returns to previous form he'd be a decent upgrade over Chandler. With so many needs on the team I just can't see a tight end with the first round pick – not at 9, anyway.

I think the Bills would like to get a tackle with their first round pick – they certainly don't have a starting caliber NFL right tackle and it is a huge weakness – they have to address it in this draft somehow. The Bills would love it if one of the top tackles is available when they pick – I'm not sure they will be. If Greg Robinson and Jake Matthews are gone when the Bills pick you might be able to trade back and still get Taylor Lewan or Zach Martin.

Bills General Manager Doug Whaley recently admitted to the press that this is the time of year when the front office can use them as a tool. A leak here or there can easily generate press that reports what the Bills front office wants it to report – they like a certain guy, they don't like a certain guy, they want to trade up, they want to trade down, they are looking closely at position X, they are not going to consider position X. This is called spin – every team does it. Buffalo doesn't normally do much shocking when it comes to the draft – that the Bills have been mentioned in so many national rumors tells me Whaley and company have the spin machine working overtime.

If I had to guess, and by writing this column I pretty much have to, I'd say that the Bills are hoping quarterbacks go early and often and they get the player they really want. If somebody doesn't fall I could see the Bills trading back and picking up extra picks somewhere, then taking a tackle, receiver, linebacker or tight end later in the round. I also wouldn't rule out the Bills standing at number 9 and taking a player people aren't really talking about – another Donte Whitner pick that makes many people say "who?" and folks to say that the player was a reach. I'd be really surprised, and frankly disappointed, to see the Bills move up and give away extra picks – I just don't see how that makes any sense for this team (as much as it's fun to dream about a Jadaveon Clowney or a Sammy Watkins in the Bills red, white and blue).

Thursday will bring one thing for certain – relief from this wait and suspense. Until then, read some rumors, look at some mock drafts and get ready for the big event. For Bills fans the draft is like Christmas – it's so hard to wait to see what Santa will bring us – I just hope it's not coal.

---
1st Round Mock Draft
Bills Seven Round Mock Draft
Bills Daily Draft Main Page

Comment on twitter!
Email comments on this article
Articles Index