Bills Add Two More Free Agents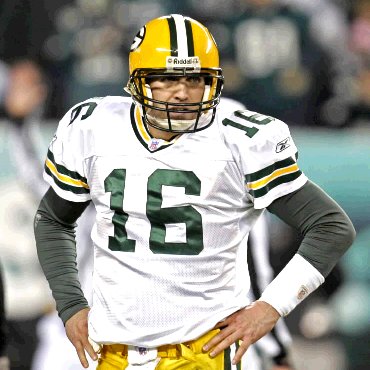 McGee Working Back Into Shape: Terrence McGee said it's good to be back to working out again because he felt out of shape when he started the conditioning program this week. He knows there always will be changes and he's excited to get out there to get a feel for the defense that should be similar but different terminology. He's doesn't really know much about the new defense at this time but he knows it will be more of a cover two which should make it easier for the cornerbacks. It is strange not to have Lawyer Milloy around anymore. He will need to get on the same page with new safety quickly. He expects to take a step forward, not back despite all the changes. He played with Craig Nall for one year and college and called him a great quarterback. He spoke to Nate Clements and said he's excited that he will be coming back.

Evans Adapting To Change: Lee Evans told the media that it will take a little time to get use to the changes in the organization and see how they do things. He has been learning the new offensive system since he's been back so it will take a lot more time off the field to learn the new terminology but he will naturally adapt to it over time. He is watching the Eric Moulds situation, saying he's been one of the biggest influences on his career. If they lose him, it will be up to all the receivers to replace him not just one guy. Evans is preparing himself for whatever happens but he feels he's ready to be the number one guy if necessary. He expects this offense to have a more explosive style which will help it do better than last year. He wants consistency at the QB position. The ideal situation would be to pick one and go with him.


Saturday March 25, 2006


Bowen Comes For Jauron: Matt Bowen said he came to Buffalo first and foremost because Dick Jauron was here. He also came because of the football atmosphere and DB coach George Catavolos. He worked with him during his best season in Washington in 2003. He thinks it will be an excellent defense. He can play either strong or free safety and will bring a lot to the team although his role has yet to be determined. He does feel he's in the mix for a starting job like everyone else. He had a quick turnaround after signing his deal on Thursday, going home and then coming back on Sunday for the offseason conditioning program. Another selling point was joining the #1 special teams unit in the league.

Reed Feels Good To Be Back: Josh Reed is glad he got things worked out to stay in Buffalo. He expects the new deal and the confidence the new coaching staff has in him will add to his confidence. He felt it was 50-50 that he would return and he feels like this will be the beginning of something. He had a chance to go to Carolina but felt better staying in Buffalo. The new offense will involve more passing and he looks forward to it although the running game is expected to still be used to setup the pass.

McGahee Looking For Fresh Start: Willis McGahee said this week that he's confident in new offensive coordinator Steve Fairchild and is looking forward to playing football and making things happen. Last year he did not come up to Buffalo for the offseason conditioning program but decided to come up this year to change things up a bit and to get off to a better start this year. He wants the fresh start and would love to play in the Super Bowl in his hometown of Miami like Jerome Bettis did. McGahee admitted that the offense sucked but with new coaches on board everything is different and he would bet on it being better.


Friday March 24, 2006


Moulds Interest: There is a lot of interest on the open market in Eric Moulds. A report out of Colorado says eight teams have expressed interest in Moulds according to his adviser. If he was released he would have no problem finding a new team but a trade will be hard to come by. An interested team would need to agree on compensation with the Bills and then agree to a new deal with Moulds most likely before a trade can be consummated.


Thursday March 23, 2006


Bills Re-Sign Denney: ESPN reports that the Bills have re-signed another of their unrestricted free agents. The report says Ryan Denney has agreed to a new four year contract with the club. He becomes the fourth unrestricted free agent to re-sign with the team. Nate Clements is also locked up with the franchise tag. The team has also added six free agents from other teams this off season so far.

Moulds Interest: According to an article out of Denver, the Broncos have some interest in Eric Moulds. His adviser says that four other teams have also expressed interest. He feels Denver is a good fit for Moulds but the price may be too high for the Broncos. In other free agent news, Broncos DT Monsanto Pope, who visited Buffalo last week, is not expected to return to Denver. He also visited with Kansas City and has a visit lined up with the Jets.

Campbell Headed To NO: Reports out of New Orleans say that recently released TE Mark Campbell has found a new home with the Saints. The deal is reportedly for three years.


Wednesday March 22, 2006


Bears Match Offer Sheet: The Bears have matched the Bills offer sheet on DL Israel Idonije. He will remain with Chicago. The Bills struck out on two offer sheets this week and now will move on and look elsewhere for some more help on both sides of the line. It was a four year deal worth over $1.6 Million per year.

Lenon Signs Elsewhere: One player that visited the Bills recently is off the market now. LB Paris Lenon has signed with the Detroit Lions. He visited with the Bills on Friday. In other free agent news, Bills unrestricted free agent Ryan Denney visited with the Chiefs. Packers free agent guard Grey Ruegamer has reportedly drawn some interest from the Bills but no visit is planned.

Nall To Compete For Starting Job: Marv Levy addressed the media yesterday to update them on the latest issues and free agency news surrounding the team. On the signing of Craig Nall he said he has played effectively in preseason games and in Europe. He likes that he has been in a system that has produced good quarterbacks and has experience so he won't be nervous or uncomfortable in training camp. The GM also likes his throwing ability and feels he's ready to emerge. The signing of Nall doesn't say anything detrimental about J.P. Losman. Nall makes it a better competitive situation for J.P. than drafting a QB in the first round would. Nall will be part of the opening competition and be given as much a chance to win the starting job as the others. He doesn't think the three headed QB battle is a bad thing.

OL Has Considerable Needs: Marv Levy also addressed more subjects in his media briefing. On the Cardinals matching the offer for Wells, the team knew it was possible and they will just move on. He called Josh Reed a player he has always liked. He knew he had problems in the past but feels he is about to emerge and should have more confidence with the new deal, he has been compared to a young Ricky Proehl by someone on the staff. On the signing of Matt Bowen, he said he's an intelligent guy with a good work ethic and a player Bobby April coveted for the special teams. He called the offensive line a position of considerable need and they will continue to address it. He thinks it can improve somewhat internally with some young players getting better.

Morris Made Buffalo First Visit: Free agent RB Maurice Morris spoke to the media after his visit with the coaches yesterday. He said the visit went well and called it a great organization. He's not concerned about what his role would be on the team, he just wants to play football. This was his first visit but has several others scheduled. He is interested in coming here.

Pope Can Fit In: Free Agent DT Monsanto Pope spoke to the media after his visit yesterday, he called it a fun visit. He thinks the coaches are fun and the defense is similar to the one he was in Denver. He thinks he can fit in with the system here. He can play either tackle position. It was tough for him sitting all but two games last year but he called it a learning experience.

Bills Sign Fowler: Late Tuesday night the Bills agreed to terms with free agent center Melvin Fowler. Terms of the deal were not disclosed. Fowler started 9 games for the Vikings last year and will likely battle Duke Preston for the starting job unless Preston plays guard next year.


Tuesday March 21, 2006


Moulds To Seek Trade: On Friday the Bills gave Eric Moulds permission to seek a trade. Coincidently it happened on the same day they re-signed Josh Reed. Moulds' Adviser Greg Johnson said they are shopping around but would rather have him released. He said Moulds will not play for the Bills as the situation has gotten that ugly. Johnson said several teams have expressed interest in Moulds since the permission was granted. The Bills do have some parameters on what they want in return. Levy said today that he would like to keep Moulds but to fill all their other needs under the salary cap he needs to take a pay cut.

Bills Make Nall Signing Official: The Bills announced today something everyone already knew. Craig Nall is the latest member of the Buffalo Bills. Nall said it feels great to be in Buffalo and he's ready to get down to football. He liked Buffalo because it gives him an opportunity to compete for either a starting or a backup job but he was told it is an open job. He knows he has competition that will make it a tough task that he's looking forward to. He said he needs to learn the offense as quickly as possible and let his athletic ability take over. He feels he is fighting for the starting job since he has been told it's an open competition. He doesn't feel learning a new offense will be that tough since he has done it many times before in college.

Cards Match Offer Sheet: The Bills have lost out on one potential free agent signee. Restricted Free Agent Reggie Wells is staying with Arizona after the Cardinals matched the Bills offer sheet. They will have to pay the five year deal worth $17.6 Million. The good news is that they did it in just four days instead of making the Bills wait another three. This gives the Bills more time to look at other options.

Three Free Agent Visits Today: The Bills have three more player visiting today. Seahawks RB Maurice Morris, Denver DT Monsanto Pope, and Vikings C Melvin Fowler are in town. Morris has shown flashes in Seattle backing up league MVP Shaun Alexander. In four seasons he has 806 rushing yards at a 4.7 yard average including a career high 288 yards last year. He would be a solid backup option for the Bills. Fowler played for the Browns for three years before landing in Minnesota last season. He started 9 games for the Vikings and has 23 career starts in 41 games. He is a former third round pick while Morris was a second round pick the same season. Pope is also a four year vet who has six career starts. He only played in two games last year.

Wells Meets With Cards: Cards restricted free agent guard Reggie Wells met with Arizona team officials yesterday and it appears that they will definitely match the Bills offer sheet. Wells had a chance in the meeting to voice displeasure in the organization giving them reason not to match the offer, but he had nothing but praise, saying he rather not up his family and move. Cards VP Rod Graves said it was a positive meeting and they will have an announcement soon after evaluating the meeting. Expect the Bills to remain in the market for a guard.


Monday March 20, 2006


Europe Roundup: Only one Bill allocated to Europe has any impact on opening day across the pond. Allocated RB Fred Jackson started for Rhein in their 10-6 win over Frankfurt. He had 88 total yards offensively. Rushing for 48 yards on 12 carries and had 40 yards on four receptions. Rob Lee started at safety and had three tackles for Frankfurt. Dylan McFarland started at left tackle for Hamburg and didn't allow a sack. The Bills have two QBs in Europe but neither played. Craig Ochs was the third string QB for Frankfurt, while Tory Woodbury was the third stringer for Cologne. The other three allocated players did not play as well.

Nall A Bill: Reports out of Milwaukee say that the Bills have agreed to a three year contract with Packers free agent QB Craig Nall. He was one of five players in town on Friday for a visit. The deal was reached last night and it is reportedly for three years but terms were not released. The article speculates that Nall will challenge for a starting job with either Kelly Holcomb or J.P. Losman getting released before training camp. This doesn't seem likely however. Do you think Nall has a chance at the starting job? Take our poll on our homepage.

Off Season Program Starts Today: The Bills will start their off season conditioning program today as the players are expected back at One Bills Drive to officially start the Dick Jauron era on the field.

Bears Expected To Match: The Bears are meeting today to decide whether or not to match the Bills offer sheet to Israel Idonije. The deal is for 4 years and is worth $8.2 Million. It seems like the Bears are leaning towards matching the offer.

Cards Expected To Match: It appears that the Cardinals will match the offer sheet the Bills gave Reggie Wells. They are expected to talk about it early this week to make a final decision. Before the Bills gave him the offer sheet Cards VP Rod Graves said they would match any offer unless it was outrageous. The Bills five year, $17.6 Million is high, but apparently not high enough to scare off the Cards.



---
News Archives index
Latest News Section
Archives Library
Back to Bills Daily Homepage