Whaley Wheels And Deals During The Draft
Bills also add three big offensive linemen.
by Steve Saslow
May 13, 2014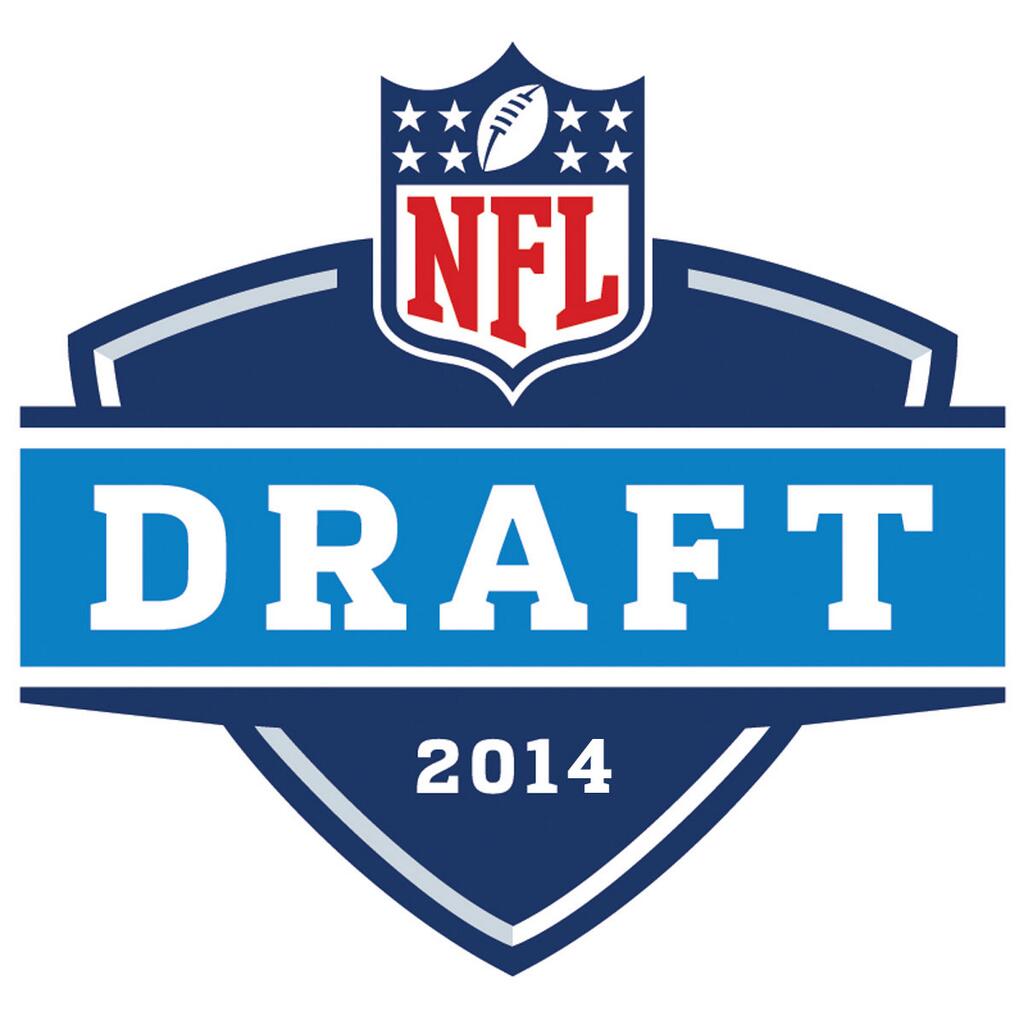 This isn't your Father's Buffalo Bills anymore. They were bold and aggressive in the draft ending up with seven players picked and adding an eighth in one of the five trades they pulled off over the three days. They got the top guy on their draft board by moving up five spots in the first round and added three big and powerful offensive linemen to battle the big defensive lines in the AFC East.

The key to this draft is the same key that they had after last year's draft. The success or failure of the draft will be the performance of EJ Manuel. The trading of next year's first round pick to get Sammy Watkins means the team is not only committed to Manuel for this year but next year as well. The 2015 quarterback class is suppose to be at least as good as this year's class so if Manuel falters or gets injured again, they have no real recourse to replace him. If he fails it won't matter how good Watkins is, they will miss the playoffs because of the quarterback play and their high first round draft pick next year will belong to Cleveland.

Doug Whaley said he wanted to give Manuel the tools to be successful and he surely did his best to do just that. Watkins is a playmaker who Manuel will look to early and often both downfield on on short passes and bubble screens. He can then watch him get huge chunks of yardage after the catch which should make the 2nd year pro's job much easier.

He should also be able to stay upright more than he did last year with the drafting of three huge offensive linemen in this draft. 2nd round tackle Cyrus Kouandjio should jump right in and start at right tackle. He had a first round grade because of his talent but has had major knee surgery and some teams red flagged him because of issues with the surgically repaired knee. If that issue is behind him than the Bills may have got a steal and he can team up with Cordy Glenn to be solid bookends for years to come. The Bills took guard Cyril Richardson in the 5th round and closed the draft with offensive tackle Seantrel Henderson with their final pick. Richardson was the big 12 OL player of the year the last two years and was rated higher than he was picked. He will get a chance to play a pivotal backup role on the interior of the line and maybe challenge Kraig Urbik for a starting job. Henderson was a top recruit out of high school but has battled problems with three failed drug tests for marijuana. Whaley said this is his last chance.

The constant trading gave fans a headache when they try to decifer what draft picks they have next year. The move up for Watkins cost them a 1st and 4th round pick next year. They recouped that pick when they traded Stevie Johnson. That pick will go to Philadelphia in the Bryce Brown trade. It gets a bit complicated from there because if Johnson's pick becomes a third than the Bills won't be giving the Eagles a pick until 2016 and that one could be a third or a fourth depending on Brown's play. They also dropped three spots in the second round and got the Rams fifth round pick in exchange. That allowed them to trade their fifth round pick to Tampa Bay for a fifth next year and a 7th this year. That was needed after they swapped seventh rounders in the Brown trade and went down 13 spots.

The only times they picked in their slot was in third and fourth rounds. They took linebacker Preston Brown in the third and cornerback Ross Cockrell in round 4. Brown will backup Brandon Spikes and if he develops can replace him next year. Cockrell adds depth to the cornerback spot. The first of two seventh round picks was used on another linebacker, Randell Johnson. He will have to make his mark on special teams since he may be better suited for a 3-4 defense.

For better or worse the team was aggressive. Many say that they gave up too much to get Watkins when there was very good value at the receiver position without giving up next year's one. The bottom line is the way they always did things is not working so you have to give them credit for trying to do it differently. Russ Brandon and company realized that and went for it all during this draft. Let's hope they succeeded or else there will be many more dark days for Bills football. The gambles they took in trades and players with question marks are huge, but if they come through this team could finally end the 14 year long playoff drought and see brighter days in Western New York.

---
Bills Daily Draft Main Page
Bills Daily Draft Preview
Bills Seven Round Mock Draft
1st Round Mock Draft
Comments on this article
Articles Index