Every Pick Needs To Count For The Bills
Seven picks aren't nearly enough for the amount of holes they have.
by Steve Saslow
April 25, 2017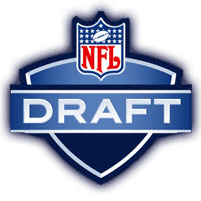 The Bills have many holes to fill in this year's draft and as of now they have seven picks to start filling them. They only had six before they decided not to match the Patriots offer on Mike Gillislee. That gave them an extra fifth round pick but it also gives them a new hole to fill at running back that didn't exist before. That position now gets added to the many other spots that they need to add depth and even starters. Those positions include cornerback, linebacker, right tackle, wide receiver, and tight end. They also have done their due diligence at the most important spot on the field, quarterback even though there isn't an immediate need at that spot.

The team needs a starter opposite Sammy Watkins at wide receiver and a starter opposite Ronald Darby at corner. I'm not buying the talk from One Bills Drive that their #2 receiver is on the roster and that Kevon Seymour is the answer next to Darby. They also have a big hole at outside linebacker where journeyman Ramon Humber is penciled in on the other side of veteran Lorenzo Alexander who excelled in Rex Ryan's 3-4 but may not be as good a fit in Sean McDermott's 4-3. The team has also met with all the top quarterbacks but with Tyrod Taylor back and T.J. Yates backing him up this is not an immediate need. I'm not opposed to them drafting one at some point but not at the top of a draft which is considered weak at the position. If Taylor doesn't prove himself they can always use next year's number one on a QB in a draft that, as of now, is considered much deeper at that spot.

The Bills have the 10th pick in the draft and rumors have them moving up or trading down. Put me in the camp that they should try to trade down. That won't be easy as there are at least four teams in the top 10 looking to move down and not many looking to move up. The draft is deep at corner and wide receiver so if the Bills move down they can get a starter at both spots in the first two rounds along with another impact player. I get the feeling that McDermott has no intention of using the top pick on a wide receiver but would be intrigued with O.J. Howard at tight end if he was still there. There is a better than even chance he will be gone and that is just fine with me. With Charles Clay already getting good money at the position they can't afford to wrap up too much money at a spot that they have under used over the years. It's the coaches job to get more out of Clay, not draft another at the position.

That leaves two spots vying for their top pick and that is cornerback or linebacker. McDermott admitted the draft is very deep at corner so they may be willing to wait until round two to get their corner and fill their need at linebacker in the first round. Haason Reddick would be a good fit from Temple. The only other linebacker worth taking that high is Reuben Foster from Alabama. He failed a drug test for a diluted sample so he will drop which means Reddick may not be there at the 10 spot. That could push the Bills to move down if they can convince a quarterback starved team they may take one if they don't make a deal. If Reddick is gone and a trade down doesn't happen they will likely turn to corner. Someone like Gareon Conley from Ohio State was soaring up the draft boards until allegations of his possible involvement in a sexual assault case came out this week.

Day two of the draft gives them a pick in their slot in both the second and third rounds. If they do trade down they could get a coveted second pick in round two. If they just have their two picks look for them to fill the big holes they didn't in round one that means a wide receiver is a must and that could be Zay Jones of East Carolina whose position coach is now with the Bills. Unless the Bills pick up an earlier second round pick he may be gone as he is moving up the boards as well. A corner or linebacker in round three is important depending on who they pick in the first two rounds. A right tackle is also possible on day two but this draft is very weak at the position. At some point they will need to take another tackle or even two with the futures of Seantrel Henderson and Cyrus Kouandjio in limbo.

The Bills have seven picks in seven rounds but three of them are in the 5th round which leaves them with no fourth and no seventh round picks. They could package those fifth rounders to move up to the fourth round, but like I said earlier, they need numbers so I expect them to stay put and take players to fill out the depth chart that desperately needs players. I can see them taking a shot at a quarterback with one of their fifth rounders and a running back is likely there as well to replace Gillislee. They have a recent history of taking a back in the 5th round with Jonathan Williams and Karlos Williams coming in that round. A tackle is a must here if they don't take one earlier and still a possibility even if they do.

The final pick is in round six and that could be anybody including some depth on the defensive line with Kyle Williams in the twilight of his career. It also can be another arm for training camp if they don't draft a quarterback earlier. Regardless of who they pick at the back end of the draft they desperately need depth as they enter the draft with just 71 players on the 90 man roster. So if they stay with their seven picks they will need to sign 12 undrafted free agents. McDermott said he feels the UDFAs are very important to the makeup of the roster so if they don't fill a blaring hole on the depth chart look for them to add those numbers right after the draft.

---
1st Round Mock Draft
Bills Seven Round Mock Draft
Bills Daily Draft Main Page

Comment on twitter!
Email comments on this article
Articles Index