Bills Face Their Most Important Draft Since The Super Bowl Years
Two picks in each of the first three rounds gives them a lot of flexibility.
by Steve Saslow
April 23, 2018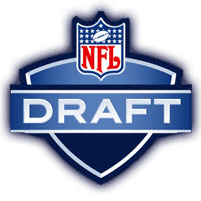 The Bills surprisingly ended the playoff drought last year but a step back this year may be part of the long term plan of Brandon Beane and Sean McDermott. This is the year the team is suppose to get younger and hopefully find that franchise quarterback. Next year opens up lots of cap room to use free agency to get them to the next level.

The Bills have nine total picks, five in the first 65, and one in each of the first three rounds. They can use it to fill big holes at middle linebacker, cornerback, guard, offensive tackle, and wide receiver and still add a second tier quarterback. The sentiment among fans and experts is that they gathered all those picks over the past year to package them and go up and get one of the top four quarterbacks in the draft. The hope is they could do a little of both. Whatever they decide to do it will be the most interesting and important draft this team has had since the turn of the century.

A trade up is still likely, and the move I prefer, but it may be hard to do as they may need to move up twice to get to the number two spot to get the quarterback they want. The best case scenario is the that the QB they covet falls to five and it won't cost the Bills as much of their coveted draft capital as a move higher up the board will. That would allow them to keep the semblance of a normal draft to fill the other holes on the roster.

If the Bills find the trip up the board too rich for their blood they can stay put and take either Lamar Jackson or Mason Rudolph at 12 or 22 and then grab the MLB they desperately need with their other first round pick. While Jackson and Rudolph are not part of the big four they are not far off from them and nobody knows which QB Beane really wants. It could be Josh Allen, Josh Rosen, Sam Darnold, or Baker Mayfield but Jackson or Rudolph both have a chance at developing into a franchise quarterback. The one thing I don't want them to do is trade next year's one. If they take a step back like I think they will losing next year's one will come back to haunt them since it could be a top 10 pick.

I do expect Beane to work very hard to move up as far as he needs to in order to get that franchise quarterback but if he isn't successful it doesn't necessarily mean the draft isn't successful. They have a lot of holes to fill and six picks in the first three rounds can go a long way towards filling them. I don't expect anything to happen before the draft although I'm sure parameters of trades in slots 2, 5, and 6 have been talked about between the Bills, Giants, Broncos, and Colts. The Bills would be stupid to make a deal for anything lower than two in advance since they won't know if the player they want will be there.

It will surely make for a wild night on Thursday with the results effecting how involved the Bills will be in days two and three of the draft. If they make the move up they won't have nearly as many picks on Friday and Saturday but nobody will care if they finally get that franchies quarterback. Now Beane has to make sure he doesn't give up the future to get that QB and when he gets his man, he better get the right one. Interesting times indeed.

---
Bills Daily Draft Main Page

Comment on twitter!
Email comments on this article
Articles Index