| | | |
| --- | --- | --- |
| | Serving Bills Fans Since 1998 | Index |
---
Williams Hired As Coach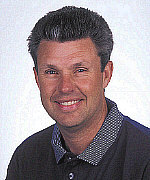 This was a very busy week at One Bills Drive highlighted by the hiring of Gregg Williams as the new head coach in a stunning turn of events. It looked like Marvin Lewis would get the job but Williams wowed Tom Donahoe and then the media on Friday. The Bills also turned their attention to contracts and the salary cap. We tackle these issue and more in our latest week in review complete with our take on the issues:

Tom Donahoe interviewed Marvin Lewis on Monday and John Fox on Tuesday before surprising everyone and hiring Tennessee Titans' defensive coordinator Gregg Williams on Thursday morning. Donahoe called him, "the best candidate I've ever interviewed." Williams got the job based on an excellent interview in which he was very prepared with numerous lists of assistants he might bring to Buffalo. Williams was introduced at a press conference on Friday afternoon and showed a tremendous amount of savy, knowledge, and a no nonsense style. His deal is for three years and worth around $1 Million per season. Our Take: Williams seems to be the right man for the job, he looks like he will be a breath of fresh air with his no nonsense style. For more on what we think about Williams read our analysis of him.



There is some backlash over the hiring of Williams over Lewis. Some people are upset including Lewis' agent and Tony Dungy of the Buccaneers. Dungy feel's he didn't get a fair shake at any job and his agent called the Bills process a sham at best and suspicious at worst. Our Take: Donahoe's record on hiring minorities is above reproach. He is the only GM to wait to speak to Lewis after the Super Bowl. The Bills shouldn't be put under scrutiny since they gave two minority candidates equal opportunity to get the job. The fact is Williams out performed Lewis in the interview process and won the job.



Tom Donahoe also admitted after Friday's press conference that the team will have to get rid of one QB because of the salary cap hole they are in and the fact that the situation was divisive all year. He said once the assistant coaches are hired, the coaching staff and Donahoe will decide which QB to keep. Our Take: Because of cap savings and age, Rob Johnson is player most likely to stay over Doug Flutie. Johnson's salary cap figure is about $1.5 Million less than Flutie's.



It appears Eric Moulds is very close to signing a new six year deal with the Bills worth between $58 and $60 Million. The signing bonus could be worth in the $12 Million range. His agent said the two sides will get a deal done, there are just a couple of details to work out. The contract is expected to be backloaded to save salary cap space. Our Take: Moulds was a must re-sign and now it appears it will happen and not destroy the current salary cap. It may however come back to haunt them towards the tail end of the deal.



Jay Riemersma became the first Bill to restructured his contract for Salary cap relief. He will get the league minimum now this year and the remaining money will be turned into bonus money cutting this year's cap figure down about $750,000. Our Take: This deal is just a drop in the bucket as Riemersma will be the first of many restructurings and cuts because of the cap woes. For more on contracts and the salary cap at anytime go to our front office page.



In the Pro Bowl on Sunday Moulds caught 6 passes for 65 yards and Sam Cowart led the AFC with six tackles. Ted Washington batted down a pass and Ruben Brown played well out of position at Right Guard. Our Take: Moulds proved again at the Pro Bowl that he is among the very best at the position and they need to keep him, which makes the upcoming deal such good news.



With the new coach finally hired the next job is to build a staff. Williams basically admitted that Titans DB coach Jerry Gray will get the job as defensive coordinator and Ronnie Vinklarek will join the team as an offensive coach, probably on the offensive line. The leading candidate for the offensive coordinator job is considered to be Kevin Gilbride. Williams said he will talk to some of the remaining assistants on the Bills staff that have one year left on their contracts. Our Take: If Gilbride gets the job Johnson will be the QB. Gilbride is credited with developing Johnson in Jacksonville. Most recently he was the offensive coordinator for the Steelers.



Williams may have said he'll talk to the remaining coaches on the staff but that number keeps dwindling. DB coach Bill Bradley left to join Ted Cottrell with the Jets. OL coach Carl Mauck left for the same job with the Lions and QB coach Turk Schonert hooked on with Carolina. Wade Phillips lost out on the defensive coordinator's position with the Redskins. Our Take: Bradley was a good defensive backs' coach but if Gray is the new defensive coordinator he brings a specialty in that area. Nobody will miss Mauck ranting and raving on the sidelines. Schonert did nothing to help Johnson's development and it is a shame Phillips doesn't have a job in this league since he's a damn good coordinator.



In some off season weeks this would be big news, as reports came out that Thurman Thomas will sign a one day deal with the Bills and retire as a member of the Bills sometime next month. Our Take: It is a shame this didn't happen last year than we wouldn't have to remember the site of Thomas in the aqua and green of Miami. This is one of the few sentimental things the NFL does right, letting players sign ceremonial contracts to retire where they belong and Thomas belongs retired as a Bill.



The Bills announced on Wednesday that ticket prices would remain exactly the same next year. Season ticket holders will once again get a break in price per ticket. Our Take: Ralph Wilson gets a bad wrap sometimes as being cheap but then he does something good like holding the line on prices in a depressed area. Bills ticket prices are among the cheapest in the league.


---
Talk about it on The Stadium Wall
Week in Review index
Latest News Section
Archives Library
Back to Bills Daily Homepage