Wheeling And Dealing Bills
Three trades sets the Bills up for the future.
by Steve Saslow
April 30, 2017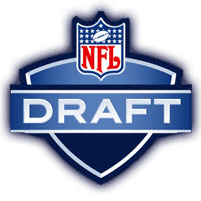 It was a wild draft for the Bills. They made three trades and only picked in their assigned spot once. It was a draft that had Sean McDermott's fingerprints all over it. He was in charge which became evident when they fired Doug Whaley hours after the draft ended. McDermott got guys with high character and versatility which are two very important things to the new coach. Another theme of this draft class was getting players who were highly productive in college with plenty of starts under their belts. They moved back 17 spots in the first round but ended up gaining a second first round pick next year. That means they have plenty of capital to move up for the franchise QB in a good looking draft class at the position in 2018 if Tyrod Taylor doesn't flourish. The three trades in all saw the Bills go down a net 2 spots and cost them one 5th round pick (while moving two other picks twice) but gained them the coveted first rounder next year. A great job wheeling and dealing that left them without a pick for a whopping 100 spots after taking two picks in round two.

When they finally got around to picking players they really filled holes while getting players that were natural leaders, many of them were team captains. First rounder Tre'Davious White was considered one of the top five corners in a very deep class this year. He is a player who can play slot or outside and is expected to step right in and start. The Bills ended up with the two second rounders by moving up seven spots early in the round thanks to a trade with the Rams and 12 spots from their third round spot to the end of second round in a trade with Atlanta. They filled two other needs by taking WR Zay Jones and OL Dion Dawkins. Jones will immediately help and should be the number two guy or at the very least the slot receiver to start the season. Bills receiver coach Phil McGeoghan was the man behind this move since he coached him at East Carolina. On paper at least he is a great pick at a huge area of need. He was one of the most productive receivers in FBS history. If that transcends to the pros the Bills got a winner here.

The Dawkins pick isn't as cut and dry. If he can play tackle he can challenge for the starting spot right away but many experts feel he is better suited for guard which is a spot that is not a need right now. McDermott said they will let him get in to the playbook and get comfortable before deciding where they will play him. The immediate need is tackle while the interior of the line is pretty filled on the depth chart. I would think they will look at him there first, if he succeeds he could start as a rookie at right tackle or move into the starting spot as he develops. If he can't make it there, there is a consensus he will have a lot of success at guard. Looking long term, Richie Incognito is getting up there in years so he can possibly develop into his eventual replacement if he can't make it outside. Either way, he can be a very productive player somewhere on the offensive line for years to come.

The draft is split into two parts, the three picks in the top two rounds and the three picks in rounds 5 and 6. The picks of Matt Milano and Nathan Peterman in round five and Tanner Vallejo in round six will not be expected to contribute right away in the starting lineups but there is potential there for these players in the future. Milano and Vallejo are outside linebackers so there are at a position of dire need and both bring speed to the position that was desperately needed. If either of them develop quicker than expected, or injuries develop, they could find themselves in the starting lineup quicker than expected. Either way the two of them are solid special teams players and should help there quickly. Milano has a knack at blocking punts which could come in very handy. He also has experience at safety as part of his versatility so they could possible take a look at him there at some point. That is another position lacking depth.

Peterman is an interesting pick as many people are talking about him as a diamond in the rough who can develop into a solid starting quarterback which would be huge from a fifth round pick. Others feel at the very least he could be a long term backup who can step in and keep the ship going in the right direction for a few weeks here and there if injuries develop. That is valuable as well so if either of these things happen, the pick could be a steal.

On the surface this seems to be an excellent draft for the Bills as they filled several holes, added character, versatility, and playing experience at several positions that really needed it. This draft took into consideration the short term needs as well as the long term needs with gaining a first round pick in next year's draft. This was the first stamp that McDermott has put on the organization and it was a very positive first step that instills confidence among the fan base and makes the dismissal of Whaley even easier to take than it already was for many.

---
Bills Daily Draft Main Page
Bills Daily Draft Preview
Bills Seven Round Mock Draft
1st Round Mock Draft
Comments on this article
Articles Index