Bills Re-Sign 4 Potential Free Agents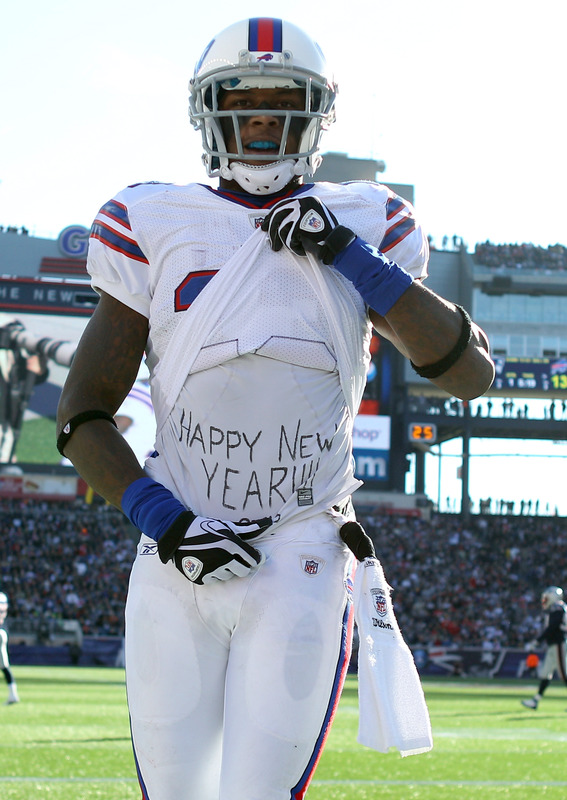 Bills Re-sign Kirk Morrison: The Bills re-signing spree continued as they signed their fourth player of the week. This time they brought back one of their own on the defensive side of the ball by agreeing to terms with Kirk Morrison on a contract extension. The AP reports it's a two year deal worth up to $4 Million with incentives. He saw very little time backing up Nick Barnett last year but is expected to challenge for a starting job at strongside linebacker in the new 4-3 defense on the other side of Barnett.
Thursday March 8, 2012


Bills Re-Sign Chandler: The Bills continue to re-sign their free agent offensive players as for the third time this week they have agreed to a contract with one of their own. The team has announced that they have re-signed TE Scott Chandler. He tweeted that he never wanted to play anywhere else and teammates immediately tweeted congratulations to the popular player. He emerged last year and tied the franchise record for touchdowns by a tight end with six. He caught 38 catches for 389 yards in 2011. His signing plugs another hole before the start of free agency.

The quickest way to get breaking news from Bills Daily is to

follow us on twitter!
Wednesday March 7, 2012
Bills Re-Sign Martin: The Bills have signed another of their free agent wide receivers. Today they announced they reached an agreement on a new deal with Ruvell Martin. He was a solid special teams contributor for the team last year finishing second in tackles. It made sense to sign him and bring him into camp.
The Current Roster: Bills Daily has been doing a little spring cleaning lately and we have updated our depth chart to give you a look at the roster as it stands now heading into free agency. We took out all unrestricted free agents but left the two restricted free agents we are sure will be tendered. It shows the holes the team has especially at linebacker and defensive end along with depth at the offensive tackle position. We also updated our front office page as we take an updated look at what we think the Bills will do with their free agents and we have added details to Stevie Johnson's contract. We also updated our injury page with the latest on the recovery of several players including Eric Wood and Kyle Williams.
Tuesday March 6, 2012
Bills May Be Interested In Jackson: It may be a week away from the start of free agency but the speculation has begun. One of the most sought after free agents is San Diego WR Vincent Jackson. If he doesn't re-sign with the Chargers and hits the open market speculation is that around 10 teams will be interested in him. The Bills are being talked about as one of those teams, according to the San Diego Tribune, even with the lucrative contract signed by Stevie Johnson yesterday. There is no hiding the fact the Bills still need a number two receiver and Jackson has ties to Buddy Nix from his time as the Assistant GM of the Chargers. It's hard to believe the Bills will tie up that much money at the position though.
Johnson On Fitz's Ribs: Stevie Johnson said yesterday that the injury suffered by Ryan Fitzpatrick mid season was a pretty bad rib injury. He said he had trouble getting a play called in one breath because it was getting worse. The rib injury, that went unreported in the injury report, could be a legitimate reason for Fitz's second half swoon.
Lease Deal By Training Camp? Erie County Executive Mark Poloncarz hopes to have a new lease done with the Bills by training camp. He says that is his and the Bills timeline for getting a deal done. Poloncarz told WGRZ that he will try to negotiate as long a lease as possible but it will be at least 10 years. The team is in the process of conducting a study to find out how much money will be needed and what upgrades will have to be done to keep Ralph Wilson Stadium current. Poloncarz said the county will have to pay some of the costs but hopes to the state will pay for the majority of the upgrades that will be required in a new lease.
The quickest way to get breaking news from Bills Daily is to

follow us on twitter!
Monday March 5, 2012
Nix On Deal: Buddy Nix said it was important to re-sign Stevie Johnson and they would have taken a big step back if he left in free agency. He feels they have good talent at the wide receiver position but that doesn't mean they won't add one in the draft or free agency. He said it's important to re-sign all their free agents although he knows it's not possible. They will try to keep as many of them as they can. He called Johnson a tough guy who practices every day and plays every week. Nix said they have to stop letting good players leave.
Johnson Really Wanted To Stay: The Bills held a press conference this morning announcing the signing of Stevie Johnson to a new contract. Adam Schefter reports that the deal is a 5 year deal worth $36.25 Million with $19.5 Million guaranteed. He is scheduled to earn over $24 Million in the first three years of the deal. Johnson told the media his heart was in Buffalo and everyone knows this is where he wants to be. He is a loyal guy and he thanked the city of Buffalo and said he represents it. Johnson tweeted that Ryan Fitzpatrick had to shave he's back into the mullet on his head for him to sign. Fitzpatrick obliged and a picture was tweeted out by Johnson. He said there was no reason to test the open market because this is where he wanted to be all along.
Bills Announce Deal: The Bills have announced that they have reached an agreement on a new contract with Stevie Johnson. As per club policy details were not disclosed but Adam Schefter reports it is a five year deal. Johnson tweeted a picture of himself signing the contract.
Bills, Johnson Reach Agreement: Adam Schefter now reports for ESPN that the Bills and Stevie Johnson have reached an agreement on a new 5 year deal for the free agent wide receiver to remain with the Bills. The Bills are holding a 10am press conference. Terms of the deal were not disclosed and the two sides reportedly spent most of Sunday negotiating. The timing is critical since since today is the last day for teams to use the franchise tag.
The quickest way to get breaking news from Bills Daily is to

follow us on twitter!
Sunday March 4, 2012
Williams Bounty System Was In Buffalo: The heat on Gregg Williams continues to grow. The NFL investigation released Friday showed Williams as the leader of a so called bounty system while he was with New Orleans. More players began to talk and it quickly came out that he reportedly had the system in Washington as well. It didn't take long for players that used to play for the Bills to say the system was there when he was the head coach of the Bills. The Buffalo News reports that four players confirmed the system. Three of them spoke on the condition of anonymity, the other was Coy Wire. Cash bonuses were reportedly paid for "knockout shots". Wire said an environment of malicious intent was there when he arrived as rewards were handed out and big hits that injured an opponent was encouraged and commended. The NFL did not mention the Bills or Redskins in their report so the team is not likely to be disciplined. One source said the bounty was more of a players thing than the Coach Williams. Russ Brandon released a statement, "We became aware of the information regarding the investigation late [Friday], when the story became public. We are unaware of any type of 'bounty' program occurring during Gregg Williams' tenure as our head coach, and we would not have tolerated that type of behavior."
Thursday March 1, 2012
Nix On WGR: Bills GM Buddy Nix was on WGR's Howard Simon show this morning and spoke on a number of subjects. On the combine, Nix said the biggest thing about it is getting the medical evaluations of all the top prospects. That was the reason the combine started and it has turned into the circus it is today. They left Indianapolis knowing everything medically about the prospects. He admits defense is a focus since they need to improve there but they can't reach for a pass rusher or another need because it will set you back. You need to stay with the integrity of the board. He thinks pass rushers are deep in the draft and they could get a good one in the 2nd round or later. He gets nervous with taking a pass rusher with the 10th overall pick. Nix said he will not call St. Louis to look at moving up to the number two draft overall pick. If they were going to move on draft day they would be more likely to move down than up. On Stevie Johnson, he said there is always optimism as long as their is communication. He said they talked at the combine and they have talked since. He said the franchise tag is still an option. They have until March 5th to use it. On free agency, they normally wait and get value free agents but they will be aggressive this time and will get involved early this year for a difference maker.
---
News Archives index
Latest News Section
Archives Library
Back to Bills Daily Homepage