Bills Lick Wounds During Bye Week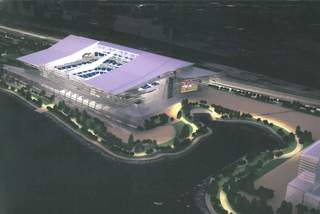 OL Shuffle? The Bills are slowly getting healthier on the offensive line. They should have Kraig Urbik back at his guard spot which is good since Chad Rinehart suffered a likely season ending ankle injury before the bye. This means Sam Young becomes a swing backup guard/tackle. If Cordy Glenn returns than Chris Hairston loses a starting spot but may still see the field. Hairston has played both left and right tackle this year and may spell the struggline Erik Pears some. Chan Gailey said last week Pears would remain the starter but didn't rule out Hairston seeing some time there when Glenn is healthy. Pears has played very poorly most of the year. Depth Chart.
Saturday October 27, 2012


Brooks May Be Ready To Contribute: Chan Gailey said last week that Ron Brooks is completely healthy and could be ready to be activated on Wednesday when he is eligible. Gailey said it remains to be seen if he will be up to speed to be activated or not. A telling sign during the one bye week practice was that he was with the defense while Justin Rogers was on the scout team according to Paul Hamilton of WGR. This could be an indication that he has moved ahead of Rogers already on the depth chart.


Thursday October 25, 2012


Bye Week Practice Report: The Bills held their only practice of the bye week yesterday as the new CBA requires them to have the rest of the week off. Chan Gailey updated the media on several injuries. Mark Anderson has a chance at returning against Houston but is more likely to play against New England. Kraig Urbik practiced fully while Cordy Glenn did work on the side. Urbik is on track to play after the bye and there is hope Glenn will also be ready to go. Andy Levitre did not practice as he also had a minor procedure but should be ready for next week. Terrence McGee and Chad Rinehart also sat yesterday. Rinehart may be headed to injured reserve. Chris Kelsay and Kyle Williams were limited as they rest their nagging injuries. Ron Brooks is fully healthy and may see the first action of his career after the bye if he has a good handle on everything mentally. Mike Caussin will also begin practicing on Monday, he has been on the PUP list all year. Injury Page.


Wednesday October 24, 2012


Mario Has Procedure Done: Chan Gailey confirmed today that Mario Williams is not at One Bills Drive during the only practice of the week because he had a procedure done on his wrist. He is not expected to miss any games and should be back at practice next week when the team gets together after the bye. Injury Page.

Mario Surgery? Tim Graham is reporting for the Buffalo News that Mario Williams is contemplating having surgery on his ailing wrist during the bye week. There is no confirmation from him or the team yet. Chan Gailey will meet with the media today. The Bills are holding their only practice of the bye week today. There is also no word yet on how long Williams would be sidelined if he had the surgery. Injury Page.

Practice Squad Add: The Bills have added G Keith Williams to the practice squad yesterday. He filled the open spot left when David Snow was activated to the 53 man roster last week. Williams was on the practice squad most of last season and with the team during training camp before being released just before the season started. Front Office Page.


Tuesday October 23, 2012


Proposed Stadium: A group called the Greater Buffalo Sports & Entertainment Complex will appear before the Buffalo Common Council today with a proposal for a $1.4 Billion retractable dome that will be for mulitpurpose use including a 72,000 stadium for the Bills. It can also be used as a smaller venue for concerts and as a convention center. The archicter firm HKS Sports & Entertainment did the proposal. This is the firm behind the Dallas Cowboys new stadium and Lucas Oil Stadium in Indianapolis. It is also behind the propsed stadium in Minnesota. The Bills have not been approached about this stadium and are currently persuing a renovation of Ralph Wilson Stadium in negotiations for a new lease.

Same Old Results: Another devastating Bills loss. Where have we heard this before? Tony Bogyo breaks down another in a long line of losses that go down hard. The Bills show once again that they are mediocre at best. Complete Story.

Kelsay Calls Team Out: Chris Kelsay has seen many bad losses over the years as the team's elder statesman. He has had enough he called out his teammates saying on film it is obvious not everyone is giving their all every play. He said it is time for the leaders to step up and call players out when they aren't giving everything on every play. They were the toughest words on a tough day after the devastating loss to the Titans.



---
News Archives index
Latest News Section
Archives Library
Back to Bills Daily Homepage